Below are JET alumni representing different fields, companies and groups ready to connect with you! This directory will be available until September 1st, 2021. Members are listed in alphabetical order by last name.
If you would like to be listed, please check our information page.
Here are some of the industries represented by our J-Link members:
International Exchange/International Education, Language Services (Translation / Interpretation), Higher Education Administration, Entrepreneur, U.S. – Japan Nonprofit, Government/Foreign Service, Business / Corporation, Media, Cultural Groups and more!
Note: Those National J-Link Members with an ( * ) after their JETAA chapter, attended the Industry Networking Happy Hour on 9/26.
Business Info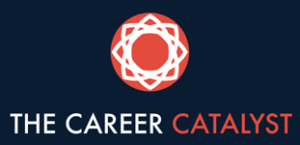 Emily was a Hokkaido JET from 1993-1996. She is an experienced career counselor and coach, with 15 years of experience, both at universities and in private practice.  She holds an M.A. in counseling, with an emphasis on career development.  She spent her first few post-JET years without a career path, and aims to ease that burden for others who have lived overseas. In addition to her degrees, Emily is a Myers-Briggs Master Practitioner, and is certified in the Strong Interest Inventory career assessment and the StrengthsFinder assessment.  She calls Denver home, but is delighted to work with clients all over the world.
[T-YEAR] indicates the J-Link Member was hired, decided to continue to pursue an advanced degree or started their own business as a result of attending a Transitions event in the year indicated!
---