Below are JET alumni representing different fields, companies and groups ready to connect with you! This directory will be available until September 1st, 2021. Members are listed in alphabetical order by last name.
If you would like to be listed, please check our information page.
Here are some of the industries represented by our J-Link members:
International Exchange/International Education, Language Services (Translation / Interpretation), Higher Education Administration, Entrepreneur, U.S. – Japan Nonprofit, Government/Foreign Service, Business / Corporation, Media, Cultural Groups and more!
Note: Those National J-Link Members with an ( * ) after their JETAA chapter, attended the Industry Networking Happy Hour on 9/26.
Business Info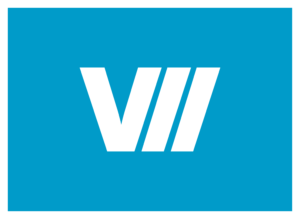 The Seventh Wave is a 501(c)(3) arts and literary nonprofit that invites writers, artists, activists, and creators to take part in a conversation surrounding the most pressing social issues of our times. We publish two digital issues per year, each tied to an in-person artist residency on both coasts. We are deeply rooted in the belief that genuine dialogue has the potential to shift cultural paradigms and discourses over time.
Business Info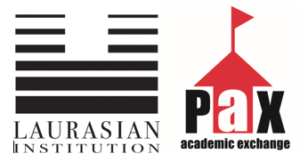 After JET I worked as a Regional Personnel Coordinator for a private company in Japan. Now with The Laurasian Institution, I manage international programs of grassroots academic exchange designed to expand understanding of different cultures.
Business Info
Having worked in a variety of jobs after returning from Japan as well as from her experiences on the JET Program, Jessica has learned the importance of being flexible. She has worked in the industries of veterinary medicine, data collection and Japanese government at both the Prefectural and National level. Since September 2019, she has been the Media & Outreach Assistant at the Consulate-General of Japan in Seattle. This is her fourth year as the Transitions Coordinator.  If you are wondering what steps to take next, she might have some helpful suggestions.
Business Info
As an ALT I taught Pre-K through junior high 3rd years in rural Japan at 8 different schools. Returning to Alaska I was a substitute for the Anchorage School District (ASD) for 3 years for K-12. I worked for the Kuspuk School District in rural Alaska for 3 years teaching 2nd and 3rd grade and returned to Anchorage where I have taught 1st grade for 4 years and am currently teaching 4th grade for the Anchorage School District's Japanese Immersion Program as the partner teaching English and math while my partner teaches Japanese, Social Studies and Science.
Business Info
Hi, I'm Stevie and I bring a wealth of knowledge and experience in the area of semiconductor technology and electronic hardware. I am excited about building elegant products which leverage breakthrough technologies and serve the needs of underserved markets and social impact causes. Avid surfer and outrigger canoeing enthusiast and the Principal/CEO of ScriptSift!
ALT, Anan, Tokushima, 2009-2014
DOWL
Business Info
I have been involved with JETAA Alaska for the last 5 years, although it has only been an official chapter for 4 years. I became the president in 2019 and love seeing our chapter grow. I am also a People Department Assistant at DOWL, an engineering consulting firm.
Business Info
I am a book publisher who has been publishing books about Japan for 15 years. Bruce co-founded Chin Music Press to bring more contemporary writing on Japan to the US. He also teaches an online feature writing course at the University of New Orleans.
[T-YEAR] indicates the J-Link Member was hired, decided to continue to pursue an advanced degree or started their own business as a result of attending a Transitions event in the year indicated!
---