Below are JET alumni representing different fields, companies and groups ready to connect with you! This directory will be available until September 1st, 2021. Members are listed in alphabetical order by last name.
If you would like to be listed, please check our information page.
Here are some of the industries represented by our J-Link members:
International Exchange/International Education, Language Services (Translation / Interpretation), Higher Education Administration, Entrepreneur, U.S. – Japan Nonprofit, Government/Foreign Service, Business / Corporation, Media, Cultural Groups and more!
Note: Those National J-Link Members with an ( * ) after their JETAA chapter, attended the Industry Networking Happy Hour on 9/26.
Business Info
I'm Christina McQueen: a creative professional with a passion for storytelling! In terms of my life's work, there is nothing more important to me than telling stories and helping people find the right words to tell theirs. So, here I am; determined to create and find diverse, compelling narratives for audiences across the world.
Business Info

Authentic servant leader with 20+ years of excellence in change management and educational programming . Meet organizational goals through keen strategic thinking, team engagement, and contagious vision. Strategist ready to serve in a position that requires innovative transformation and strong fiscal growth. Able to provide operations, leadership and project management skills that translate into broader performance excellence. Global citizen who has proven success in serving diverse populations and quickly understanding organizational needs to ensure a high performance culture.
Business Info
I hold a M.Ed. in bilingual education, PhD. in anthropology, and a number of other certifications related to both education and cyber security (CySA+). I am seeking opportunities in the research and training space.
Business Info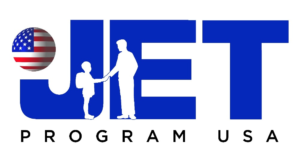 Serving as Prefectural Advisor for the JET Program in Okinawa led Grant to a career in the government/nonprofit sector; first in Hawaii local government, then briefly to the East-West Center, and now back to JET as a JET Program Coordinator at the Consulate-General of Japan in Los Angeles. He continues to seek opportunities to leverage his experience towards meaningful results in public service.
Business Info
Ritsumeikan Asia Pacific University (APU) is based in Beppu, Kyushu island, southern Japan, and is one of the top international private institutions in Japan. With almost half of its faculty and student body comprised of foreign nationals from all over the world, APU has a truly international campus environment. My role as Accreditation Coordinator is to help APU secure international quality accreditation and certifications, including AACSB, AMBA, and TedQual. This position allows me to work in both English and Japanese. I am also able to liaise with people around the world regarding higher education and quality assurance processes.
Business Info
A firm believer in the positive impact of grassroots exchange, she continues to support citizen diplomacy in her current role as the Senior Specialist for Cultural Affairs, Sister Cities and Public Outreach at the Consulate-General of Japan in Seattle. She is responsible for creating cultural and educational programing content and has a special interest in Japanese armor and furoshiki tying techniques.
Iaido is the art of drawing, cutting from the draw and re-sheathing a Japanese long sword. Through a series of stylized scenarios (kata) originating from techniques used by the Samurai, students of Iaido train their bodies and minds by learning extremely precise maneuvers, while simultaneously increasing concentration and focus. Lynn studies Iaido at the Musokai Dojo, which is a school of Japanese Swordsmanship in the style and tradition of Muso Shinden-ryu.
Business Info
How to Japanese is a site about learning Japanese and translation. Daniel also writes for the Japan Times and works as International Programs Manager at the Institute of Real Estate Management.
[T-YEAR] indicates the J-Link Member was hired, decided to continue to pursue an advanced degree or started their own business as a result of attending a Transitions event in the year indicated!
---